The Motor of Accra's Growth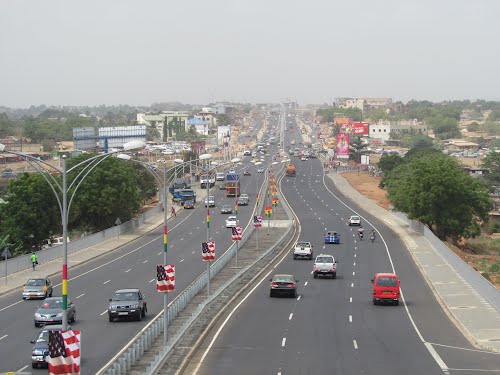 Achimota, situated in the Accra Metropolitan area, is amongst the older Ghanaian townships. Achimota is one of the major Accra municipalities. It is located along the Accra/Kumasi Highway. Over the years it has proven to be one of the go-to areas when it comes to buying and renting residential and commercial properties in Accra.
Achimota is constantly growing and expanding as more people move there and new residential areas are constantly springing up. Popular amongst these residential areas are East-Legonand Spintex.
Blessed with an impressive road network which is connected to the highway and other main roads, this infrastructure ensures an easy commute to work, school or church! The presence of streetlights and trees along the roads and streets do a fantastic job of making the streets serene and safe.
The recent completion of the Achimota overhead bridge has also helped to further ease traffic congestion in the neighbourhood. There is a Police Station also situated a few minutes from the Achimota Secondary School which affords protection to the residents of the neighbourhood.
The presence of a large number of educational institutions within Achimota ensures that residents do not have to travel too far in order to secure quality education for their children. Institutions in the area include Ghana Christian International High School, Achimota Preparatory School, Achimota Primary School and Achimota Senior Secondary School.
The Achimota Golf course is located in the area and provides facilities which cater to the needs of different skill levels of golfers from beginners to professionals. It is one of the best golf courses in the country and this sees it patronised by a large number of people.
There is also a cricket oval located inside Achimota Secondary School where the national team plays. A local Buy Houses in Achimotacricket league is also organised there. Furthermore an Eco –Park can be found on the route to Achimota School where various exotic animals are kept, in order to provide fun and excitement or the visiting public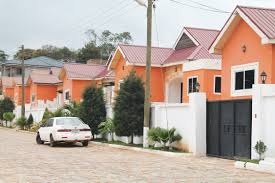 All these amenities and characteristics have made Achimota a very attractive neighbourhood when it comes to living in Accra with many people opting to buy a house. Some others prefer to rent apartments. This attractiveness has seen more people move into the neighbourhood and consequently increased the number of houses for sale.
These are mainly constructed with concrete blocks and finished by plastering and painting. Most are usually connected to basic amenities, water and lighting, whilst a few may come with other features such as satellite TV, internet connection, water reservoirs and or electricity generators.
To buy a house in Achimota is usually relatively affordable.
This makes them accessible to a large number of Ghanaians who are looking to own a house in the neighbourhood. Prices for houses generally start at around GH₵150,000 and rises depending on factors like the number of bedrooms as well as extra features.