Ghana Seeing Continuous Growth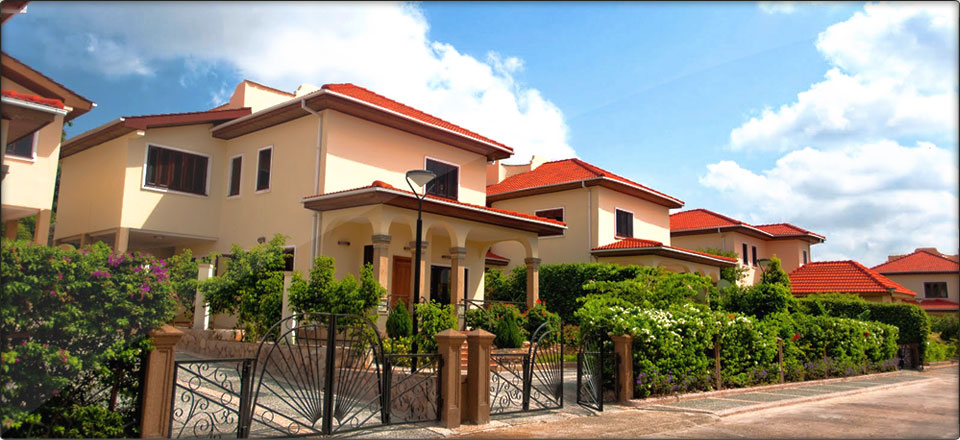 Ghana has been posting year on year growth for over ten years. Its economy is the 12th largest in Africa, and since 2010, it has been considered a middle-income country. The country derives its strength from not only its natural resources and closeness to the Gulf of Guinea but also from its industry, agriculture and services sectors.
That said, this growth has a positive effect on real-estate. And although the effect is felt nationwide, it is particularly strong in the capital, Accra, which is the main centre of commerce and trade. As such, the neighborhoods of the city, including Cantonments are also feeling the effect.
Rent Houses in Cantonments, Accra
Houses for rent in Cantonments, Accra, Ghana are widely available and in several different types. There are townhouses, multi-family houses, single-family houses and even rooms available.
A townhouse, or detached house, in Cantonment for rent can have monthly costs in the range of approximately GH 8,000 to GH 131,000. Multi-family houses can have rental prices in the range of approximately GH 12,000 to GH 22,500 per month. And single-family houses can have prices in the range of approximately GH 220 to GH 500,000. (All prices based on 2015 figures)
Most houses have modern amenities such as suite bathrooms, dishwashers, air-conditioners, balconies and secure car parking spaces. These amenities are based on typical reported listings and can vary from property to property. But the vast majority of houses are newly-built according to modern design.
Buy Houses in Cantonments, Accra
Cantonment homes for sale are not as widely available as houses for rent, but are still quite easy to find. The same types of houses that you might rent are available for purchase. And similarly, they feature modern, convenient amenities for relatively low costs.
For example, a townhouse for sale can go for approximately GH 1,000,000 to GH 3,000,000 for a 3 to 5-bedroom unit with an alarm system, intercom, gym, broadband internet, carport, garage and a balcony. Many homes, be they for rent or sale, also feature a built-in water tank as a private water supply.